UK
Web Hosting
Attention: Are you looking for a UK web hosting provider?
Interest: We provide UK web hosting with a 99.99% uptime guarantee and 24/7/365 server support. Our website hosting packages are designed for UK websites, so you can be confident that your website is up and running at all times.
Desire: Get started today with our exclusive UK business-only hosting for all your website needs! You can get a domain name, choose from a range of website hosting packages and more! Our customer support team is ready to help you out at any time!
Action: Visit our web hosting to learn more about what we have to offer and get started today!
Best in the Business?
Have you ever wondered why UK web hosting services are considered the best in the business? If you are from another country and have been researching which company to sign up with, then you must know that there are many options to choose from.
After all, every country claims that they provide excellent services as well as price points that no other can beat. However, not all of them live up to their reputation.
Some may offer cheap services but with hidden costs that come back to bite you later; some may be good at marketing but offer substandard services once you dig deeper.
So, how do you choose which one is the best? In this blog post, we will explore exactly why UK website hosting services are the best in the business.
Here are ten reasons why:
UK's Infrastructure Is The Basis For Its Reputation
If you want to find out if a particular country is good at hosting, then one of the best ways to determine that is to look at the country's infrastructure.
The infrastructure of a country will determine how quickly data is transferred, how many power outages occur, and how much of a risk there is of a certain service going down because of unexpected circumstances. The best companies are those that are located in countries that have excellent infrastructures.
This is because there are fewer instances of power outages and the speed at which data is transferred is extremely high. This means that the company you choose will be able to provide you with services that are as good as if you were in that country.
The UK is one of the few countries in Europe that has excellent infrastructure. This means that the hosting services offered in the UK are extremely reliable and consistent. There is almost no risk of outages because the services are run off some of the most advanced data centres in the world.

Why UK Web Hosting Services?
UK Web Hosting Services are constantly improving their services, and are always looking for better ways to manage their servers. They do not rest on their laurels and come up with something new every year to improve their services.
This means that you can be sure that the services you are getting are up to date and state-of-the-art. There is no risk of you being left behind because your company's services are outdated.
Hosting services are always investing in new technologies and upgrading their equipment to provide enhanced services. This is also one of the reasons why UK hosting services are more expensive than those in other countries.
However, they are more than worth it if you want a service that is consistently the best. Additionally, the hosting services are constantly improving their customer support services.
Sometimes, the best way to improve UK web hosting services is to make the customer experience better by improving the support team. This is something that many UK hosting services have been doing in recent years.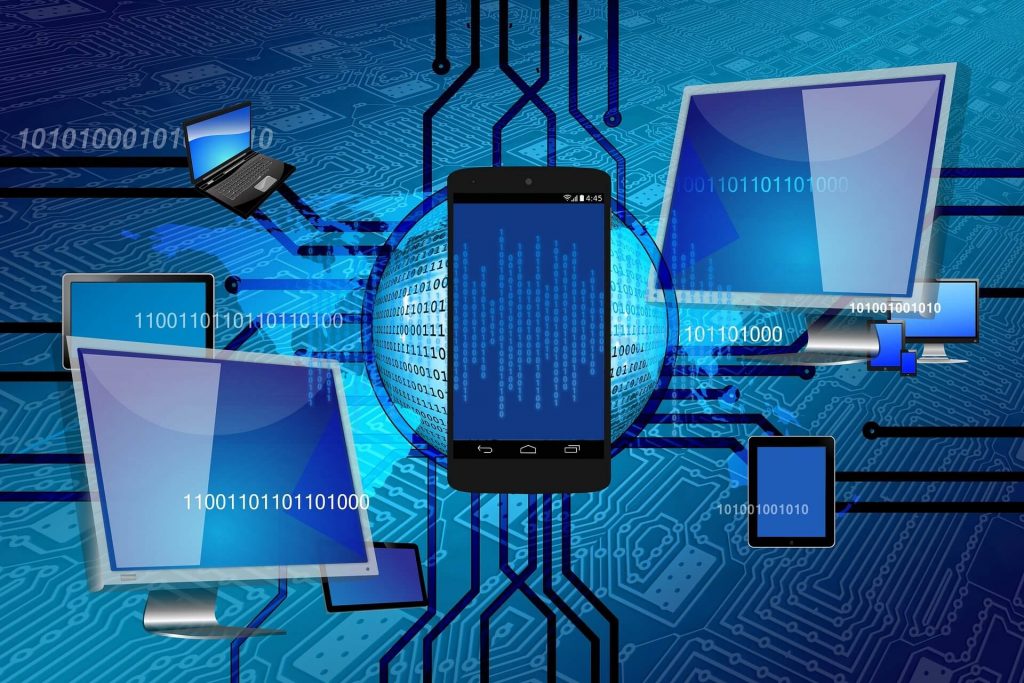 UK Web Hosting Services Are Very Responsive And Upfront
When you work with a hosting company, you want to know that you can get in touch with them whenever you have a problem or a query. This is something that the best hosting services take very seriously. They have set up 24/7 customer support teams to make sure that you are always able to contact them. This type of company will be considered the best web hosting in the UK.
They are also very upfront about the length of time it may take for their team to respond to your queries. This will allow you to plan your work accordingly and know when you can expect an answer.
The best hosting services will also be upfront in their contracts about the length of time it may take to process certain changes that you want to make on your website.
With these services, there will be no hidden charges. You will know how much you have to pay for each service and what you are getting in return.

UK Hosting Company Offers Reliability And Ultra-fast Speed
UK hosting services are known to offer some of the fastest connection speeds in the world. This is because the majority of them are hosted on an Ultra-Fast Network (UAN). This is a high-speed fibre-optic network that connects many of the major cities in the UK.
This means that you will be able to host your website on a server that is closer to your location, which will mean reduced latency and faster loading times for your website.
The best UK hosting services will also be extremely reliable. This means that there are minimal instances of downtime. The hosting services will also be able to handle high levels of traffic on your website without slowing down or crashing. This way, you will be able to get the most out of your website and increase your revenue.

Shared Hosting
Shared hosting is a type of web hosting that allows multiple websites to be hosted on the same server. This means that if you have a website, you can put it on shared hosting without having to worry about setting up any redundant infrastructure.
There are two main types of shared hosting: managed and unmanaged. Managed hosting is generally more expensive but comes with more features, including automatic updates and security monitoring. On the other hand, unmanaged hosting is cheaper but can be harder to manage.
There are a number of different types of shared hosting, each with its own benefits and drawbacks. Some providers may offer unlimited disk storage space or access to dedicated IP addresses, for example. However, most shared hosts provide only limited control over the server configuration.

Conclusion
UK web hosting services are the best in the business because of the excellent infrastructure of the country, the constant effort to improve their services, and their high level of responsiveness and reliability.
All of these are signs of a trustworthy hosting company that will be able to meet your needs. If you are looking to host your website in the UK, then you will be able to get the best UK web hosting services that no other country can match.

The Right Hosting Services
Web hosting services are provided by companies that enable users to create and maintain websites. These services typically include web server space, domain name registration, email accounts and databases. Some web hosting services also offer additional features such as website analytics, blogging platforms and content management systems.
Web hosting services generally fall into one of two categories: shared and dedicated hosting. Shared hosting is a cost-effective option that allows websites to share resources with one another. Dedicated hosting is designed for larger sites that require more server space and resources.
Web hosting services can be either free or paid. Free options typically come with some limitations, such as limited bandwidth and storage space, fewer features and fewer customer support options. Paid options may be more expensive, but they typically offer more features and better performance.
Web hosting services are critical for businesses looking to establish an online presence. They allow businesses to create a website that customers can access worldwide.
Web hosting services are also an important part of any digital marketing strategy, as they allow businesses to harness the power of the internet to promote their products and services.


What is a web server?
A web server is a computer that stores and delivers web pages. When you enter a URL into your web browser, the browser contacts the web server and requests the page. The server then sends the page back to the browser, which displays it on your screen.
Web servers are used to host websites, but they can also be used to store and deliver other types of content, such as videos or music files. In addition to serving content, web servers can also be used to process the information submitted by users through web forms.

A Reliable Web Host
With the world becoming more and more digital, it's important for businesses to have a website in order to keep track of customer orders, sales, and other important details.
However, having your own website can be a lot of work, especially if you don't have any web hosting experience. This is why it's important to find a reliable web host that can provide you with everything that you need to run your business.
With the right web host, you can rest easy knowing that your website will be secure and will stay up even if there is an outage at your ISP.

Reasons Why You Should Switch to Premium Web Hosting Services
The Internet is a dynamic place that's constantly changing. New trends and services emerge on a regular basis, and businesses must adapt their strategies accordingly to remain relevant. You may already have an online presence, but if you're not keeping up with the times, your business could fall behind your competitors.
Even if your current website meets all the current standards for web hosting and visitors can access it without any problems, switching to premium web hosting services can further optimize your site and accelerate its performance.
If you're ready to take your online presence to the next level, read on for reasons why you should switch to premium web hosting services.

Your site is slow or has a low Google ranking
One of the biggest issues with slow websites is that they don't meet the standards of modern web hosting. Customers may get frustrated with the sluggish load times and not come back again.
Slow websites can also affect your Google ranking because the search engine takes into account a few factors, including the site's speed. If your site isn't up to standard, you may see a drop in search engine rankings.
Switching to premium web hosting services can improve your site's speed and performance. Still, if your site is slow, you can try optimizing your content or using a content delivery network, CDN, to store your images and content on remote servers to offload some of the stress from your primary server.

You need more features and services
If you've been working with basic web hosting services, it's time to upgrade to premium web hosting services. With premium hosting, you can get more out of your site by leveraging more features and services.
You may want more control over your site by installing a content management system, CMS, or adding a shopping cart. Alternatively, you may want to reduce the amount of time you spend on maintenance and management by opting for a managed WordPress hosting plan.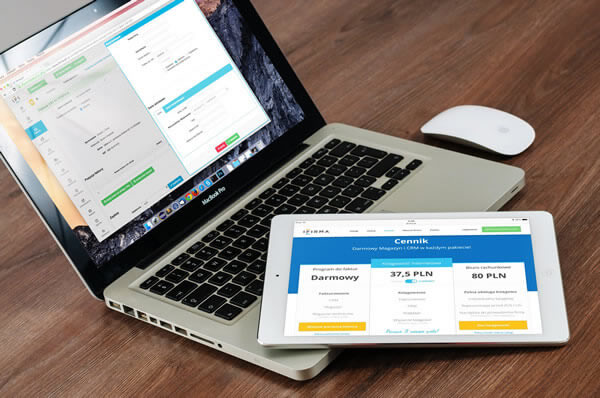 You want to be responsive and compatible with all devices
With the rise of mobile, more and more people are accessing the web via devices like smartphones and tablets. If your site isn't responsive, this can alienate a lot of potential customers. With premium hosting, you can ensure that your site is fully responsive.
If you don't have a responsive site, you can also use a hosted responsive website builder to quickly and easily create a mobile-friendly site. Another feature that's important for mobile users is site security. If your site isn't secure, it can be a target for hackers.
With premium hosting services, you can set up your site to be secure and trustworthy by enabling two-factor authentication and using SSL certificates.

Consumers expect more from your website
As consumers grow savvier, they expect more from the websites they visit. If your site is falling short on expectations, visitors may not return. One of the best ways to up your game is to switch to premium web hosting services.
Premium hosting providers ensure that their servers are up to date and that their networks are secure. With premium hosting, you can also use website builders to quickly and easily create a modern, dynamic site. Even if you have an older website, you can still benefit by using a content management system to update it.

Premium Features
Your site needs to have plenty of storage, bandwidth, & backups
Today, in order to survive and thrive, businesses need to be where their customers are: online.
All UK Web hosting services come with some basic features, such as storage and bandwidth.
If your site requires additional storage, bandwidth, or backups, then you're out of luck.
With a premium web hosting service from Web Centre Plus, you can get more out of your site by choosing one of our hosting plans.
By investing in our premium web hosting service, you can rest assured that your site has the resources it needs to grow and succeed.
Bottom line
Web hosting is a service that allows you to publish a website on the Internet. A web hosting service provider rents you some internet space and connects that space to the rest of the internet through a physical network.
The hosting service provider also provides computer software that manages the website and provides services such as email or domain name servers. If your website isn't optimized for today's standards, you can expect to see a drop in engagement.
Even if it's up and running, you can still take steps to make your site even better. By switching to premium web hosting services, you can optimize your site with additional features and services, ensure your site is fully responsive and compatible with all devices, and get more out of your site with unlimited storage, bandwidth, and backups.
Web Centre Plus UK Web Hosting Services
Here at Web Centre Plus, we have been providing UK-based web hosting services since 2000. We no longer sell online, so if you need a top-rated UK Website Hosting Service for your business, with nightly backups and Free SSL, please contact us.
Exclusive
By keeping our hosting services exclusive to UK Businesses, all our customers get a much better service.
Our hosting comes with nightly backups and free SSL for every website. Plus 24/7/365 server support.
By Hosting in the UK with us, you can expect;
Improved search engine rankings;
1). Faster loading times for UK-based visitors
2). Lower costs for UK businesses
3). Increased security and privacy
and more.
Same Day Setup
Nightly Backups
Free SSL
24 Hour Server Support
Unlimited Subdomains
Unlimited Domain Aliases
Unlimited Domain Forwarding
Unlimited Support
Unlimited Web Users
Unlimited Mailboxes
Unlimited Mail groups
Unlimited Email aliases
Unlimited Autoresponders
Mostly unlimited features including
Most web hosting companies charge you for your SSL, here at Web Centre Plus we include it with your web hosting, installing SSL will change your website address from http:// to https://.
What is https?
HTTPS is a security protocol that encrypts data while it travels over a network. HTTPS protects data in transit by encrypting the information being sent between two parties. HTTPS is commonly used to secure web traffic between a web browser and the websites that it is visiting.
Data sent via HTTPS is also commonly used to secure email communication, especially when sending passwords and sensitive information such as bank account numbers.
Over the past few years, HTTPS has become more and more important as web users have become increasingly concerned about protecting their online privacy and security.
In addition to protecting user privacy, HTTPS also helps protect against man-in-the-middle attacks, where an attacker can intercept data being sent between two parties without their knowledge.
The main benefit of using HTTPS is that it makes it much more difficult for attackers to access your data. It also provides an extra layer of security for sensitive data like passwords and bank account numbers.
Furthermore, because most browsers now support HTTPS by default, there's no need to explicitly enable it before visiting a website.
So, if you use an existing browser like Chrome, Safari or Firefox, you don't need to do anything extra to protect your browsing experience with HTTPS.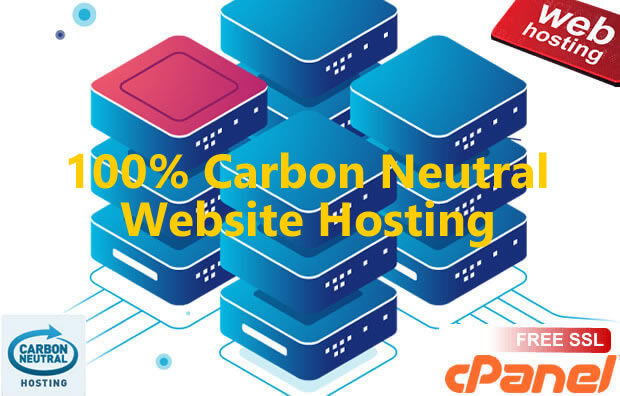 100% Carbon Neutral UK Web Hosting Services
Our carbon-neutral UK web hosting servers are designed to reduce the amount of carbon emissions from hosting websites. Carbon-neutral web servers generally have low power requirements, which can make them more efficient than traditional servers.
They may also use renewable energy sources, such as solar power. In addition, carbon-neutral web servers may be more reliable and secure than traditional servers.
In its simplest form, a carbon-neutral server runs on renewable energy sources and doesn't emit any greenhouse gases during operation.
To offset the carbon footprint of operations, a carbon-neutral UK web hosting server may be more efficient than a traditional server. It may also use renewable energy sources, such as solar power. Both of these factors can reduce overall energy consumption and greenhouse gas emissions.
Finally, there's no guarantee that a carbon-neutral web server will always be up and running. Sometimes it will be down for maintenance or because of unforeseen issues.
Our servers are based in the famous UKFast Datacentre, (Now called ANS).
We believe we provide amongst the best UK Web hosting for small businesses, or any size business. Looking for a new web hosting service with free transfer? Get in touch today.