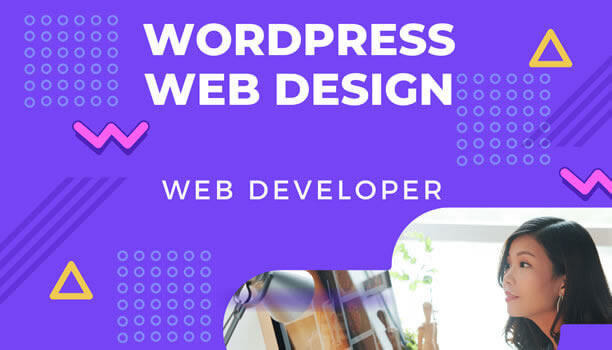 Call to ask any question
01775 739 126
You Can't Go Wrong With WordPress
Low-Cost Web Development
WordPress web design is a super easy set-up for any WordPress developer, and it's easy to use.
WordPress Developer
WordPress Web Design – A Good Choice
Is WordPress web design a good choice for your business?
WordPress is the most popular content management system in the world.
It has over 35% of the market share, and powers over 30% of all websites worldwide 🌐
WordPress is incredibly user-friendly, even for non-tech folks.
Plus, it has a huge library of plug-ins and themes to choose from to help improve functionality.
WordPress websites are secure and reliable.
WordPress is very proactive in keeping up with security updates, making it a safe choice for businesses.
WordPress web design is also budget-friendly.
You can use the free version of WordPress, or upgrade to the paid version for extra features.
Finally, WordPress is SEO-friendly.
It has built-in features to optimize your web pages for search engines. 🔍 Get A Quote
Bottom line – WordPress is a great choice for web design. 🤩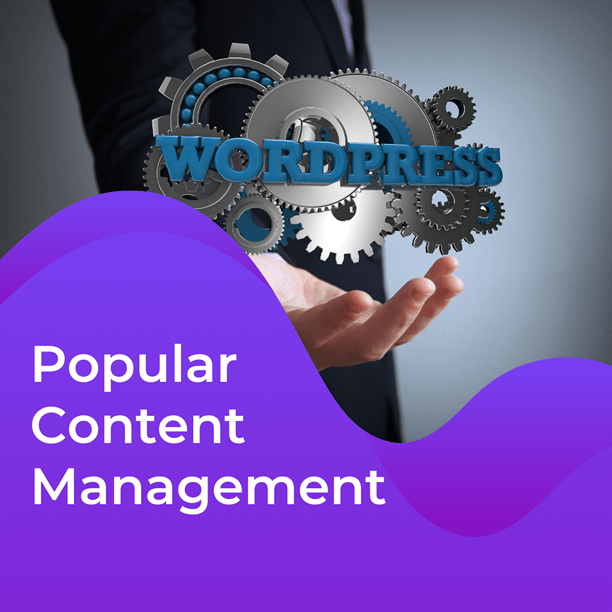 Creating
Designing & Writing Social Posts
Posting
At the right times for each channel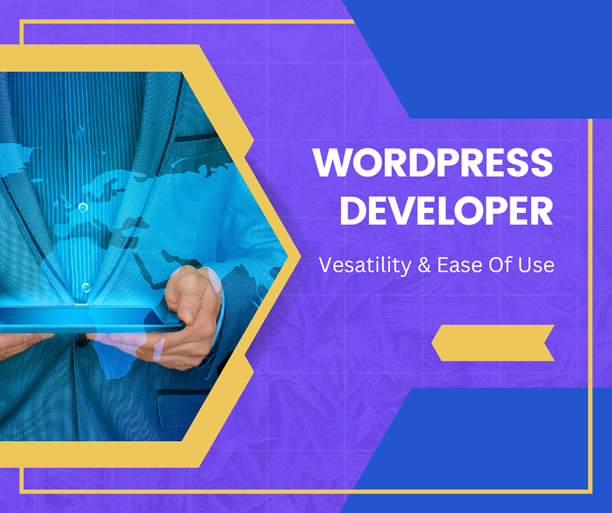 Call to ask any question
01775 739 126
Benefit Your Business
WordPress Developer
The Benefits of Hiring a WordPress Developer
A WordPress developer can save you time by taking care of all the technical aspects of your website, and help improve your website's performance and security.
A developer can create custom features and functionality for your website, so you can focus on running your business while someone else takes care of your website development needs.
A WordPress developer can help you create a professional website for your business, and can also provide other valuable services such as plugin and theme development, security, performance optimization, and more. Want to know more, contact us today.
Get ready for the latest version of WordPress!
WordPress 6.2 is here, and it's packed with new features and improvements. In this thread, we'll take a closer look at what's new on WordPress 6.2. 👀
WordPress 6.2 brings a new and improved Site Health feature which helps you to identify and fix issues on your site. It also provides tips to improve your site's overall health and security.
The Block Editor has received several new improvements in WordPress 6.2. You can now add background gradients to your blocks, choose from more colour options, and easily resize columns.
PHP Error Protection: Also includes a new feature that will protect your site from PHP errors. If an error occurs, it displays a message to the user instead of showing the actual error message. 🛡️
Accessibility Improvements: Several accessibility improvements, make it easier for users with disabilities to use the platform. These improvements include better keyboard navigation and improved contrast ratios.
Security Enhancements: Lastly, several security enhancements help protect your site from potential threats. Improved security headers, stronger password requirements, and better protection against brute-force attacks.
There you have it! The latest and greatest features of WordPress web design on WordPress 6.2. Upgrade now and experience these exciting new improvements and more!
Why WordPress?
Looking to create a website but don't know where to start? 🤔

Let me introduce you to the wonderful world of WordPress – the ultimate web design platform for beginners and experts alike! 🎉

Here are 5 reasons why you should use WordPress for your next web design project 🧵👇
1/ WordPress is FREE and open source! 💸
You heard that right – WordPress won't cost you a penny. And because it's open source, there's a huge community of developers constantly working to improve the platform and make it even better.
2/ WordPress is incredibly user-friendly! 🤗
Even if you're not tech-savvy, you'll be able to navigate WordPress with ease. The platform has an intuitive interface and plenty of tutorials and resources to help you along the way.
3/ WordPress is highly customizable! 🎨
Whether you're building a personal blog or an e-commerce site, WordPress has a vast library of themes and plugins to choose from. You can customize every aspect of your website to fit your brand and vision.
4/ WordPress is SEO-friendly! 🔍
WordPress is optimized for search engines right out of the box. With built-in features like permalinks and meta descriptions, your website will be easy for search engines to crawl and index.
5/ WordPress is constantly evolving! 🚀
Finally, WordPress is always improving and adapting to the needs of its users.
With regular updates and new features, you can be sure that your website will stay up-to-date and relevant for years to come.
Let's get started and build something amazing together! 💪
Contact us
Looking for a WordPress web design Agency? Let's start today!
Building a website with WordPress has many advantages, from lower costs to unlimited possibilities.
Every day from
9:00 – 5:00
call to ask a question
01775 739 126