Web Design Services
Bespoke Web Design & Development
Creating websites to suit you, and your business needs. Traditional websites & WordPress development.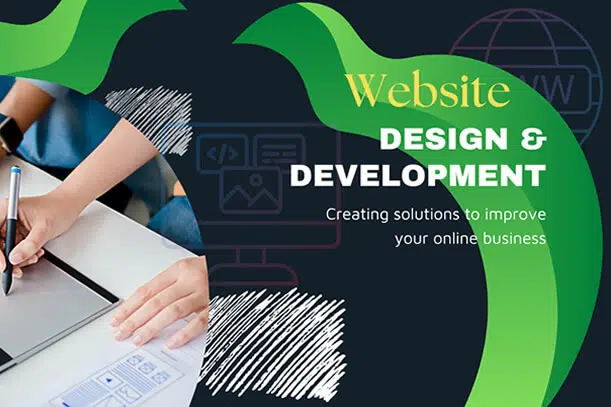 Call to ask any question
01775 739 126
Web Design Services
Responsive Web Design
A new or revamped website can create interest in both your clients & the search engines.
Websites to suit any business
You imagine it – We build it!
Whether you're a new business start-up or a long-established company, we provide the right website for you.
From traditional hand-coded websites to the popular WordPress solution, no matter what your requirements are, talk to us.
Get the website you want, with the functionality your business needs, so it works exactly as you imagined.
Websites that deliver!
User-friendly websites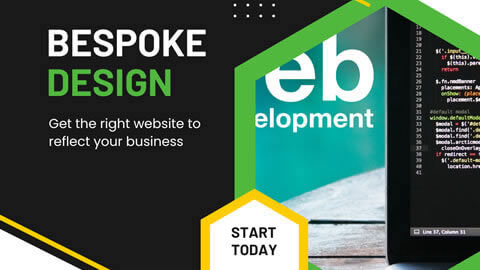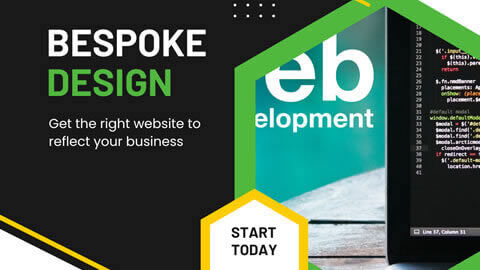 Websites from scratch
Creating search engine-friendly websites from the ground up using traditional coding.
A selection of our work




Web Design Services
A website is for generating business, if it doesn't, then what's it really for?
It has to be fast loading
It has to attract visitors
It has to be found online
It has to work on mobile
It has to reflect your business
It has to be better than before
Web Design For 2023
Are you ready for the future of web design? Here's what your website will need in 2023 🚀🌟
✨ Firstly, your website needs to be mobile-friendly.
More than 50% of internet traffic comes from mobile devices, and that number is only going up.
✨ Your website needs to load lightning fast ⚡
People won't wait around for a slow-loading website, and search engines won't rank you higher if your website is slow.

Optimize your website's loading speed to keep your visitors happy and your search engine rankings high.
✨ Personalization is key 🔑
Your website should feel like it was made just for the visitor. Utilize personalization tools such as dynamic content and location-based targeting to make your visitors feel valued.
✨ Accessibility is non-negotiable ♿
Make sure your website is accessible to everyone, including those with disabilities. Use alt tags, captions, and other tools to make your website easy to navigate for everyone.
✨ Finally, your website needs to have a strong focus on user experience.
Make sure your website is easy to navigate, has a clear call to action, and provides a seamless experience for your visitors.
A strong user experience will keep your visitors coming back and increase your conversion rates.
Regular updates and a blog will definitely help your website rank and will help to encourage visitors to come back often.
Get ready for the future of web design – start implementing these features now and stay ahead of the game! 🌟
Contact us
Let us take care of your Website design needs
A new web design will not only attract interest from your customers, but the search engines will take notice too.
Every day from
9:00 – 5:00
call to ask a question
01775 739 126