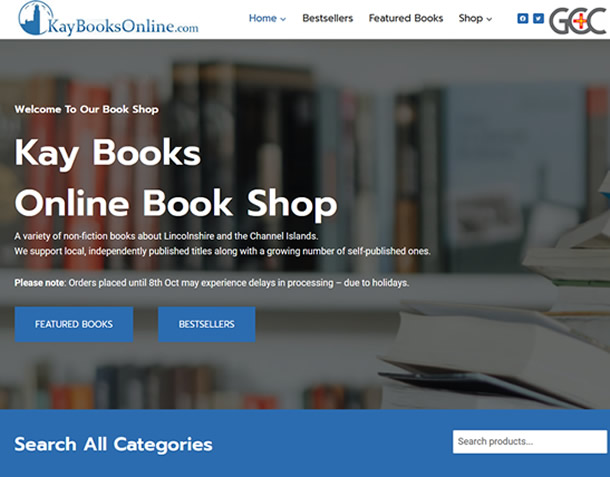 Call to ask any question
01775 739 126
Latest Website
Kay Books Online
A long-established online bookshop, Kay Books Online.

→ E-commerce website with full admin control for the client to manage all their books, prices, delivery costs and much more.
Website design and database configuration
→ Within budget – (as always)
→ Web Hosting
→ Social media marketing campaign
Just some of the companies using our services
to improve their online business.
Services used include;
✅ Web Design & Development
✅ E-commerce
✅ Web Hosting
✅ Digital Marketing
✅ Social Media
✅ Content Writing
✅ Blogging
Contact us
Let us take care of your online business
Begin with a website that reflects your business image.
Every day from
9:00 – 5:00
call to ask a question
01775 739 126