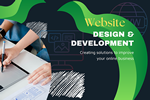 A.) Building your Website
This is a difficult one to answer, as all websites are different, and everyone wants a different type of website. Once we understand exactly what you need in your website, we can then give you an estimated completion date.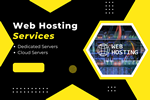 A.) Hosting your Website
We have provided web hosting since 2000 and are well-placed with our knowledge in this industry to accommodate any type or size of website.
We can also secure you a discounted dedicated web server if your website requires this. Web hosting is often included with some websites, mostly during a promotion which we run at random times throughout the year.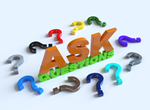 A.) cPanel
cPanel is one of the most popular web hosting control panels on the market, and with good reason. cPanel is feature-rich, easy to use, and comes with a wide range of options to make your web hosting experience a breeze.
One of the great things about cPanel is its user-friendly interface. All the features are clearly labelled and easy to navigate, so beginners and experts alike can get everything set up quickly. Plus, there's a helpful tutorial when you first log in that walks you through the basics.
In terms of features, cPanel has all the basics you need to manage your web hosting account, including email management, file management, database creation and management, website security, and more. It also comes with some advanced features such as cron jobs, website backups, and DNS management.
cPanel also makes it easy to install popular applications like WordPress, Joomla, and Magento. You can also use cPanel to set up subdomains, redirects, and even create custom error pages.
Overall, cPanel is the best web hosting control panel for those who want an easy to use and feature-rich platform for managing their websites. Whether you're a beginner or an expert webmaster, cPanel has everything you need to get your website up and running quickly and easily.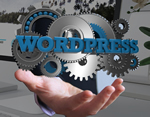 A.) A Template System
Yes we do, although we started more than 20 years ago hand-coding websites, as we still do, we also work with WordPress on an almost daily basis.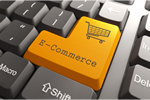 A) ECommerce
E-commerce is not a problem, in fact, we developed our own e-commerce system around 15 years ago and have been improving on this ever since, just contact us for a quote. Or if you decide on WordPress for your website, then Woocommerce would be the best option.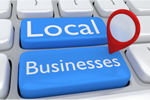 A.) Local & National
No, not at all, in fact, around 80% of our work is either national or international and has been for more than 18 years.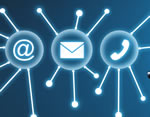 A) Phone & Email
Yes, we will provide a dedicated email address and phone number, so you can stay in touch during the web design process. Keep up to date with the current progress.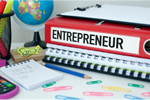 A) Entrepreneurs
Yes, we can, in fact, we have a special deal for new business in the form of a single-page website with a logo, your information, images and contact details, all for £149.
This includes 12 months of web hosting and one month of social media marketing to get you started.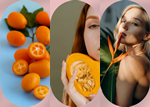 A.) Images Are Included
We will ask for any images you want included, such as your own product images etc, also your logo if you have one, if not, we can provide relevant images and create a logo for the site.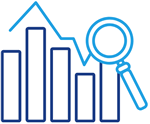 A) Hand Coding Or WordPress
This all depends on your requirements for the website and your budget. We can hand code a bespoke website design or use the WordPress solution, but this will be discussed in your initial request for a new website.
A) Responsive Design
Yes, all websites we build are responsive, so they will work on tablets and phones.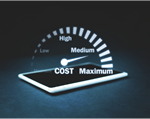 A.) Just Your Yearly Hosting
Only your annual web hosting fee, nothing else, unless you choose digital marketing which will be a monthly cost, or our website management service to maintain and update your site.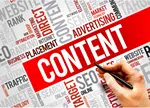 A) We Are Content Writers
MD Colin Castle provides ghostwriting services for various blogs, so we can provide original content for your website, blogs and social media posts.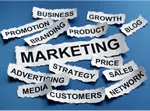 A.) Digital Marketing
We have been marketing websites since the 90s. If you need help with improving your search engine listings or need help with your social media, we can help.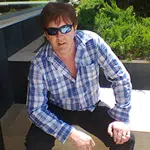 Social media refers to online platforms and technologies that allow people to create, share, and exchange content, ideas, and information in virtual communities and networks. Examples of social media platforms include Facebook, Twitter, Instagram, TikTok, LinkedIn, YouTube, and Snapchat.
Social media platforms typically enable users to create personal profiles, connect with other users, and communicate through various digital media such as text, images, videos, and audio. Users can share their thoughts, opinions, news, and experiences, as well as interact with others by commenting, liking, sharing, and messaging.
Social media has become an integral part of modern communication and has revolutionized the way people interact and consume information. It has also become a powerful tool for businesses and organizations to connect with customers, promote their brand, and reach new audiences.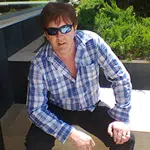 Digital marketing is important for a variety of reasons, including:
Targeting: Digital marketing allows you to reach a highly specific audience based on demographics, interests, and behaviours. This means that you can target the people who are most likely to be interested in your products or services, increasing the chances of conversion.

Cost-effective: Digital marketing can be more cost-effective than traditional marketing methods, such as television or print advertising. With digital marketing, you can start with a small budget and scale up as you see results.

Measurable results: With digital marketing, you can track and measure your results in real time. This allows you to adjust your strategies and optimize your campaigns for better performance.

Increased visibility: Digital marketing can help you increase your visibility online, which can lead to more traffic, leads, and sales.
Brand building: Digital marketing can help you establish and build your brand online. By consistently delivering valuable content and engaging with your audience, you can create a strong brand that resonates with your target audience.

Overall, digital marketing is important because it can help you reach your business goals by increasing your visibility, targeting the right audience, and delivering measurable results.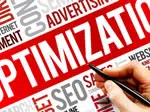 Yes, to a point. We will carry out some keyword research and optimize your website for the search engines, and get your website listed on Google. For a more thorough optimization and marketing solution, there will be additional costs.
Keyword research and optimizing are crucial for getting your website ranked on Google, along with regular social media marketing and a digital marketing campaign.
Contact us
Ask Us Any Questions Not Answered
call to ask a question
01775 739 126