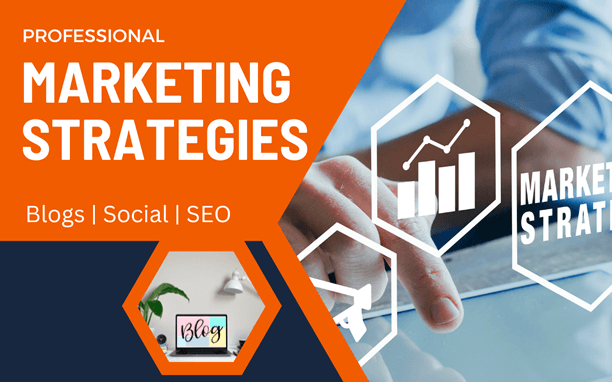 Call to ask any question
01775 739 126
Preparing Your Strategy
Start Building Your Campaign
What is a marketing strategy, and why does your business need one? 🤔
→ A marketing strategy is a plan to reach your target customers
→ It defines your brand identity and helps you stand out from the competition
→ It's the blueprint that guides your marketing efforts
Your strategy should include:
→ Goals: the overall objectives for your marketing efforts
→ Tactics: the campaigns you'll use to achieve those goals
→ Budget: the resources you'll need to execute your strategy
Plan Of Action
Key Elements
Let's explore 👇
A marketing strategy is a plan of action that outlines how you will reach your desired goal.

It involves defining the target audience, understanding their needs, and creating a plan to meet those needs.
A good marketing strategy should include all the key elements of a successful marketing plan:
→ Positioning
→ Promotion
→ Pricing
→ Distribution
To develop an effective marketing strategy, it's important to understand how to differentiate your business.
Your marketing strategies should include a detailed plan, such as how you will reach your target audience using your blog and social media channels, and when to publish.
Having an effective marketing strategy can help you stay ahead of the competition, increase your profits, and ultimately help you reach your goals. 🎯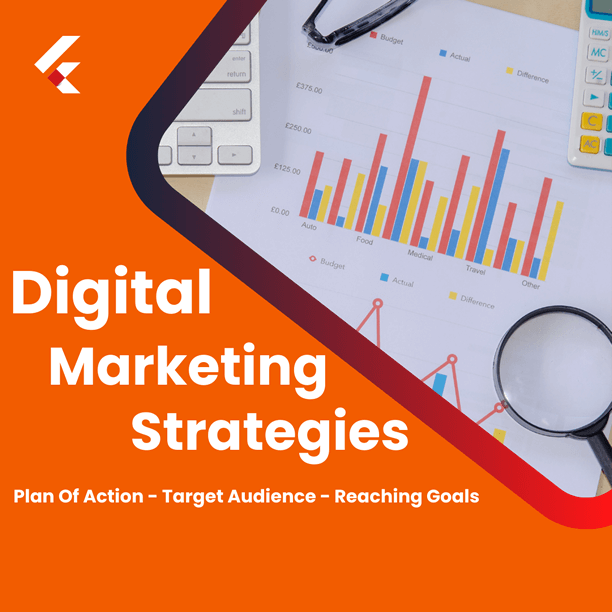 Creating
Designing & Writing Social Posts
Posting
At the right times for each channel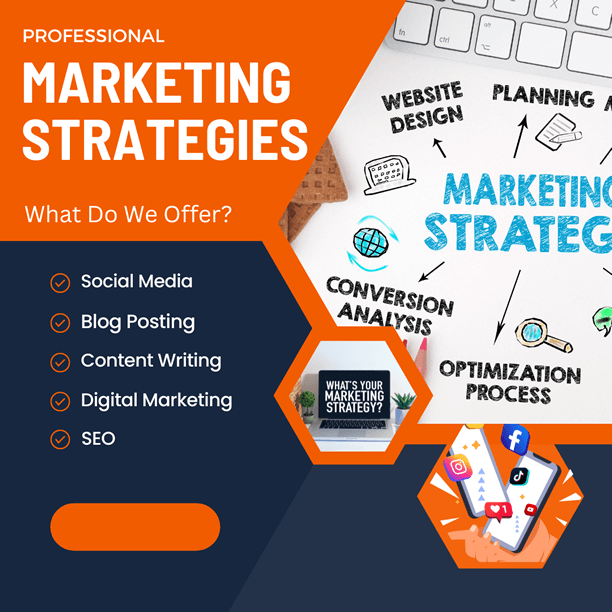 Call to ask any question
01775 739 126
Reach Your Target Audience
Become Visible Online
Simply put, if they can't find you, then you don't exist.
If you want to make money from your business, you have to find a way to reach your customers. With that in mind, it's crucial that you have a strong online presence.
When your customers are actively looking for products or services like yours, they're using digital marketing tools to find you: Google searches, social media, and so on.
If you don't have an online marketing strategy in place, then there's a good chance they won't find your business. With a strong digital presence, you give your customers plenty of ways to find you.
You can even target customers in their preferred digital channel. If they're searching for services like yours on Google, for instance, you can boost your SEO with a solid on-page and off-page SEO strategy. If it's social media, invest more there.
What is a marketing strategy, and why do you need it? 🤔

A marketing strategy is an action plan to promote your business, products, and services.
It helps you determine your target customers, their needs, and the best way to reach them.
A strategy should include tactics that will help you reach your goals and objectives.
These can include things like regular blog posts, social media campaigns, content creation, ads and more.
Set SMART goals. Be specific, measurable, achievable, realistic, and timely.
With a clear plan and goals in place, you'll be well on your way to success 🚀
Contact us
Let us take care of your Marketing Strategy Plan
Begin with a comprehensive marketing strategy, or start small and grow.
Every day from
9:00 – 5:00
call to ask a question
01775 739 126