Social
Media Marketing Plan
Creating A Social Media Marketing Plan
You're probably asking, "Isn't it better to do this myself?" There are many benefits to using a social media marketing agency. A social media marketing agency focuses on these channels while you can focus on the day-to-day running of your business.
A social media marketing agency will have more expertise and experience, therefore they will be able to have more creative and innovative ideas. A social media marketing agency will be able to handle everything for you and make your life so much easier.
They will do everything for you, and you can focus on what is important to your customers, and make your life so much easier! Get in touch today to find out more.
Social Media Marketing Plan
The best way to grow your business online is to leverage social media. Today, over 95% of consumers say they are more likely to buy from brands they follow. Moreover, social media has been discovered to increase brand recall by as much as 40% compared to an average of 30%.
That means that if people are exposed to your brand on social media, they are 40% more likely to remember it! This is why we can say that social media marketing plan is an essential part of any online brand strategy.
Use an Instagram Strategy
If you are looking for a way to make your Instagram page stand out, you might want to try out an Instagram strategy. When you have an Instagram strategy as part of your social marketing plan, you set yourself apart from other pages and can make your page pop out among all the others.
There are many ways you can set up your strategy, but one of the most effective ones is to set up your Instagram page to be different from any other page.
One of the ways you can set your Instagram page apart is by having a different colour scheme, photos, and captions than your other pages have. If you have a web page for your business, you can use the same colour scheme, photos, and captions for your Instagram page.

Get Your Instagram Hashtag Research & Comprehensive Report on How To Grow Your Instagram Account
Comprehensive Hashtag Research
We can help with researching the best and most appropriate hashtags for your Instagram account.
Instagram hashtags
We provide you with a list of Hashtags specific to your account and guide you on how to use them for your page.
We will send you a detailed report showing you how you can optimize and grow your profile.
People find you because of your hashtags. Instagram's algorithms use them to identify the right audience for your account, and it helps get you more followers.
Ask us about Hashtags research here.

Write an Article Marketing Strategy
To get the attention of the right people online, you can write an article marketing strategy. Writing an article marketing strategy is one of the best ways to get noticed online. Since articles are timeless and always relevant, you can use them to publish new content on your blog.
Content marketing is very popular now and always has been an important part of any social media marketing plan.
As you write your articles, you can use the same settings and formatting that you use on your blog so that they look as good on other platforms as they do on your blog.
Conclusion
As mentioned earlier, social media plays a large role in growing a brand and will continue to do so in the future.
To begin, you need to create a social media marketing plan. This will help you prioritize your efforts and determine which channels you should focus on.
Next, you'll want to take advantage of your company's social media presence. This will allow you to amplify your efforts and reach your target market. The last step is to ensure that you're getting the most out of your efforts.
You can do this by measuring your results, optimizing your social media campaigns, and setting up automated systems to help you scale.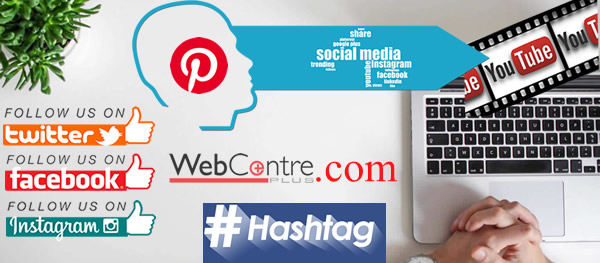 Social media marketing for every business. Until June 2022, you can get a 20% discount on all marketing plans here.

4 Social Media Plan Ideas to Help You Reach Your Goals
Social media is a great place to launch your brand's marketing efforts, but it isn't the only place. With all the different social media sites available, it can feel like an intimidating world where you have to choose one and only one way to market your business.
Luckily, that's not the case! You can use social media to meet several different marketing objectives, not just a single goal. Creating a social marketing plan is an excellent way to keep track of all the moving parts of your company's digital marketing strategy.
But what is a social marketing media plan? Essentially, it's a document with all of your social media goals and strategies outlined in one place.
Read on for some tips on how you can create an effective social media plan for your company.

Decide on Your Marketing Objectives
At the start, you need to decide what your company's marketing goals are. Do you want to boost sales? Increase customer engagement? Get more leads? Once you know what you want to achieve, then you can choose the best channels to help you reach your objectives.
For example, if you want to increase sales, then you will want to get your product or service in front of your customer as often as possible. The best way to do this is to find ways to put your product in their feeds, like with sponsored posts.
If you want to increase customer engagement, then you will want to have a presence in the feeds of your customer. A great way to do this is with a dedicated customer service account.
Know Your Audience
Before you can start creating and posting on social media, you need to know who you're trying to reach. What channels do they spend most of their time on? How old are they? What do they care about?
You can discover a lot of this through social listening. This means that you're listening to what people are saying about your company and the industry you do business in.
For example, if you wanted to focus on Instagram and Facebook, then you can use social listening to discover what types of posts your audience likes to engage with. This will help you find the right type of content to post. A great resource for your social marketing plan.
Choose the Right Channels
Now that you've found the right audience to reach, you need to decide on the right channel. This will help you to create a social media plan where you're putting your resources where they will get the best results.
As mentioned, if you want to boost sales, then sponsored posts on Instagram are a great place to start. If you want to get more leads, then Facebook Ads is a great channel to try.
But what if you want to boost all of these things? Then you need to find the best way to reach all of these audiences. This is where a social media plan is so important.
It helps you to organize your efforts and keep track of what you've done and what you still need to do.
Develop a Content Strategy
Once you've chosen the right channels and know who you're trying to engage with, then you can start to put together a content strategy. This is the backbone of any social media plan. What type of content do you plan on posting? You might benefit from SEO Content writing for blogs service.
How often do you plan on posting it? What times of the day do you plan on posting it? These are the questions you need to consider when putting together a content strategy. And the only way to do that effectively is with a social media plan that keeps track of all of your efforts.
Social Media Marketing Plan For Business
Social media is one of the most effective ways to connect with your customers. It allows you to build a relationship with them, create content that they want to read and reach out to them when they have questions or concerns.
Who should use social media? Any business that wants to build a relationship with its customers should use social media. You can use social media for several purposes:
1).To connect with new customers. When someone posts a review or asks a question about your product on social media, it gives you a chance to respond and build trust.
2). To tell your story. Social media lets you share photos and videos of your company and what's going on in your operation. This is a great way to show people what it's like working at your business.
3). To sell your products and services. If you're selling something, chances are good that someone will see it on social media—and they might be interested in buying it from you!

LinkedIn – LinkedIn is a professional network where you can build relationships with other businesspeople by sharing updates, recommendations, and photos. It's also a good place to find job opportunities and recruit employees.
Should I post on social media every day?
Social media is a great way to connect with your audience, but it's important not to overdo it. If you're constantly posting, you risk annoying people or turning off your followers. Instead, aim for one social post per day.
You can post on Facebook, Twitter, Instagram, and LinkedIn every day if you want! You just need to make sure that each post gets a minimum of one engagement (likes, comments, shares).
By following these guidelines, you'll be able to have successful social media campaigns without feeling like you have to put in an excessive amount of effort.
Social media can help businesses build a loyal following and create a buzz around their brand. It's also an excellent way to reach new customers and generate leads.
The key to success, however, is knowing which social media platforms are best for your business. And which ones to include in your social marketing plan.
Linkedin
Linkedin offers many different benefits to people looking to make new contacts, a chance to build their professional profile, and even a way to earn money. And a great addition to your social marketing plan.
When it comes to making the most of Linkedin, there are two main factors to consider: timing and content.
To maximize your Linkedin profile's ROI, you should post regularly. This means creating a profile for yourself, but also posting updates about yourself and your company on a regular basis.
You can do this by using the "share" feature on your profile page, or by adding new posts directly from the homepage.
In addition to posting frequently, you should also make sure that your profile is well-written and targeted. This will increase your chances of getting engagement from other members of the network.

Facebook
Best practices for your social media plan, posting on Facebook:
-Post regularly. It's important to post frequently so that people don't forget about you or your business. If they see your posts and then don't see any more for a while, they might get frustrated and stop checking your page.
-Post only when it's appropriate. There are times when you shouldn't post on Facebook (for example, when someone's trying to avoid seeing something negative), but there are also times when it's appropriate (for example, if you're running a contest).
This can be tricky because you want to make sure the timing works with your strategy and the nature of your product or service.

Twitter
If you're looking for new followers, then tweet about the latest news in your industry or a new product you're launching. If you want to get more attention from potential customers, then you can use Twitter as a customer service tool by answering questions or responding to complaints.
Many businesses ignore the potential Twitter offers as part of a social marketing plan.
When you're looking for new followers, it's best to post during off-peak hours. For example, if you work from 9 am to 5 pm, try to avoid posting at 9:30 am and 12:30 pm since these are often peak times for people on Twitter. Instead, wait until 11 am and 3 pm to share your content.
While there's no set rule for when to post on Twitter, the best time is when you have something interesting to share. Take the time to figure out your social marketing plan, it will help you more than you think in the long run. When to post, what to post, and where.

Instagram
The best time to post on Instagram depends on your specific situation. Generally speaking, you should post when your audience is online and ready to see your content.
This could mean posting early in the morning or late at night, depending on your time zone and the time of day that your audience is most active. Just refer to your social media marketing plan.
The optimal time to post will vary depending on the type of content you're sharing – photos are generally more popular than videos – but there's likely some time slot where you're more likely to get engagement than another time. Test at different times to see what works best for you.

Pinterest
Pinterest is a visual social network where users can share their favourite images, recipes and more. It's an ideal tool for building engagement and audience growth for businesses of all sizes.
Why should businesses be on Pinterest?
The key to success on Pinterest is to create and share engaging, high-quality content that is relevant to your audience. That means creating interesting images that are eye-catching and a well-organized integrated part of any social media marketing plan.
The best way to do this is to post regularly, especially when relevant events and holidays occur.
When should you start posting on Pinterest?
While the best time to start is when you first start planning your account, it's never too late to get started. Start with a few pins each day and build up from there as you see fit.
I personally believe you should start with Facebook and Twitter, then Linkedin, YouTube, Instagram and Pinterest. Draw up your social media plan with what to post and when for each different social site. There are more social sites, but these are the ones we believe you should begin with.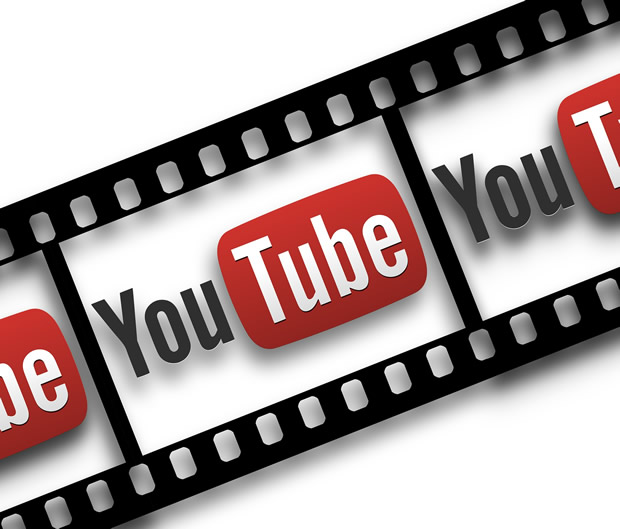 YouTube For Business
YouTube can be a great way to promote your business.
Videos are engaging, shareable and shared quickly.
When people see a business on YouTube, they're more likely to give them a second look and consider its products or services.
When you're setting up your YouTube account, be sure to choose a name that accurately describes your business.

Use keywords in titles and descriptions to attract the audience you want.
Video Thumbnails Are Important
Add video thumbnails and titles, too. And make sure you have clear call-to-action buttons that direct viewers to the next step in the buying process.
But there are also many ways you can use YouTube for business without necessarily creating videos yourself.
There are plenty of YouTube channels that specialize in business topics, like how-to videos and product reviews.

YouTube Viewing Opportunities
And with so many people uploading videos every day, there's no shortage of potential viewing opportunities. Of course, with YouTube you don't have to post every day, that would be way too much, but set out a regular schedule in your social media marketing plan for YouTube and stick with it.
YouTube has become a staple in the modern era, as more and more people use it to share videos with their friends and family. While it can be used for personal reasons, there are also many business uses for YouTube.
For example, you can use YouTube to promote your business. You can create short videos that showcase your products or services. You can also create longer videos that teach people about your product or service.
Finally, you can use YouTube to drive traffic to your website. By promoting your business on YouTube, you'll get more attention from potential customers. This increased exposure can lead to more sales.
In addition to business purposes, YouTube is also a great tool for marketing yourself and building a following. By creating high-quality content, you'll build trust among viewers and attract new followers over time. With a good social marketing plan, people will get used to when you post, so will check back to see what's new.

Summing up
With all of these considerations, creating a social media plan doesn't have to be a daunting task. It's a helpful tool that helps you to organize your efforts and keeps track of your progress.
And the best part is that you don't have to do it all at once. You can start with one channel and one type of content, and expand from there as you get more comfortable with the process.
The best social media plan to grow your business is to use a variety of the most effective strategies and practices.
Posting Often
You should post often on social media to keep your audience engaged, and use keywords and other marketing techniques to reach new potential customers.
With a well-rounded approach and social media plan, you can maximize your chances for success.
Just think about it, if you have your own social marketing plan, you will see easily when to post on each individual social site, as you shouldn't really post the same on all sites at the same time.
So once you have your social media plan figured out, it might say, post on Facebook every Tuesday and Thursday at 11 am, and LinkedIn every Wednesday at 9.30 am etc.

Create your Plan
How to create a social marketing plan from scratch?
This is really simple because everyone is different. Just create your social marketing plan to suit you, try to post a few times a week on different social sites, and spread it out, but quality and regular is the key.
Developing a Social Media Plan
Example of a social media plan
Start with the social site you normally use the most, work out a plan for that and stick with it, then add another social site to your plan, then another and so on.
You will soon have quite a comprehensive social media marketing plan set out to be proud of.

A Final Note
Use An Agency for Social Media or DIY?
In the digital age, the way we advertise to potential customers has undergone significant changes. A survey by the American Advertising Federation found that brands are increasingly turning to social media to promote their businesses and gain new customers.
Social media marketing is now a crucial part of any business strategy, but with so many platforms available, it can be tricky knowing where and how to use them to best effect.
Social Media posting yourself or use an agency? The answer may vary depending on your personal preferences and circumstances.
For example, if you're operating on a small budget, or you have other time-sensitive priorities, using an agency may not be feasible.
However, for those who are willing to invest in establishing a long-term relationship with an agency partner, this arrangement will likely yield faster results and higher ROI than doing it all on your own.
If you need help creating new posts, images or video content on a regular basis, an agency is worth the investment. If you want to take ownership of all things social media for your brand and build yourself as an influencer in your niche, using an agency isn't the best move.
It's much easier to manage a social media marketing campaign when you can outsource it to a professional. Our social media marketing agency will:
-Customize a campaign for your business
-Utilize the right social media channels
-Maintain a consistent presence and message
To find out more and find out how much it would cost, contact us for more information.