Ranking
On Google
There are many factors that go into ranking higher on Google, but there are a few simple things you can do to get started. The first thing you should do is make sure that your website is responsive and mobile-friendly. This means that it will look good on all devices and will load quickly.
Next, make sure that your content is relevant and of high quality. Lastly, make sure that you are engaging with your audience.
If you follow these basic steps, you're well on your way to ranking higher on Google!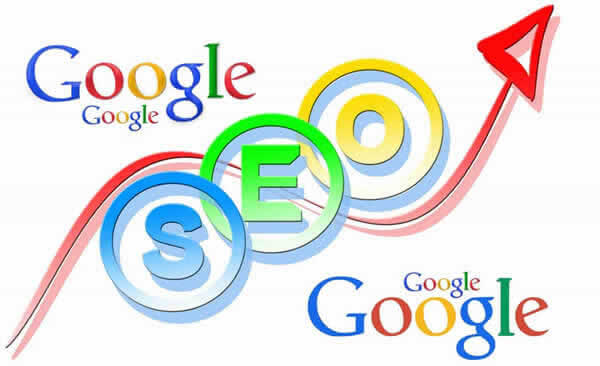 Ranking higher on Google is the holy grail of SEO. Everyone wants to know how to rank higher on Google, but is it really possible? It might be, but it's going to require a lot of hard work and dedication. In order to rank higher on Google, you'll need to build and optimize your website with the right keywords and content.
6 Steps to a better ranking
Want to master better Google ranking in just 6 simple steps? 🤔
Here's how you can do it! 🧵👇

Step 1: Research and analyse your target audience.
Find out what your target audience is searching for, the keywords they use, and the questions they ask.
Use tools like Google Keyword Planner, SEMrush, and Ahrefs to help with your research.

Step 2: Optimize your website for keywords.
Use your target keywords in your website's title tags, meta descriptions, header tags, and content.
Make sure your website loads quickly, is user-friendly, and is mobile-responsive.

Step 3: Create high-quality content.
Create informative, useful, and engaging content that's relevant to your target audience.
Use your target keywords in your content, but don't stuff them unnaturally.

Step 4: Build backlinks.
Backlinks are links from other websites that lead to your website.
The more high-quality backlinks you have, the more credible your website looks to Google.
Use tactics like guest blogging, broken link building, and skyscraper content to get more backlinks.

Step 5: Use social media to promote your content.
Promote your content on social media platforms like Facebook, Twitter, and LinkedIn.
The more shares and likes your content gets, the more likely it is to rank higher on Google.

Step 6: Monitor and track your progress.
Use tools like Google Analytics and Google's Search Console to track your website's traffic and search engine ranking.

Make adjustments to your strategy based on your progress, and continue to optimize your website for better rankings.

There you have it – 6 simple steps to master better rankings. Follow these steps and watch your website climb the ranks on Google! 🚀
How To Rank Higher On Google:
Keyword Research
You'll also need to perform ongoing keyword research and track your search engine ranking to see how you're doing. Ranking higher on Google can be a challenge, but it's well worth the effort if you're serious about growing your business.
If you want to rank higher on Google, it's important to start with a strong website that is optimized for search engines. You need to have relevant, high-quality content that is optimized for specific keywords. You also need to use analytics tools to track keyword usage and monitor your search engine ranking.
Achieving a high ranking on Google isn't easy. It takes months of sustained effort and the right strategy to rank well on Google. Doing this will help you rank higher on Google.

Three Important Steps
If you want to rank higher on Google, here are three steps you can take.
Step 1: Optimize your website for search engines
First, make sure your site is optimized for search engines. This means using relevant keywords, having an XML sitemap, and getting listed in Google's My Business. By optimizing your site for search engines, you will increase your chances of ranking higher on Google. You can also get involved with local SEO by optimizing your business listings and getting reviews.
Step 2: Promote your website on social media
Another way to improve your rankings is by promoting your website on social media, you can do this yourself or try our social media marketing service. By sharing engaging and relevant content, you can draw the attention of potential customers online. By promoting your site on social media, you can increase your visibility and improve your chances of ranking higher on Google.
Step 3: Get listed in directories
Finally, another way to rank higher is by getting listed in directories. By getting listed in directories like Yelp, Facebook, Yellow Pages, British Business Blog and more, you will be able to expand your reach and promote your site to a wider audience.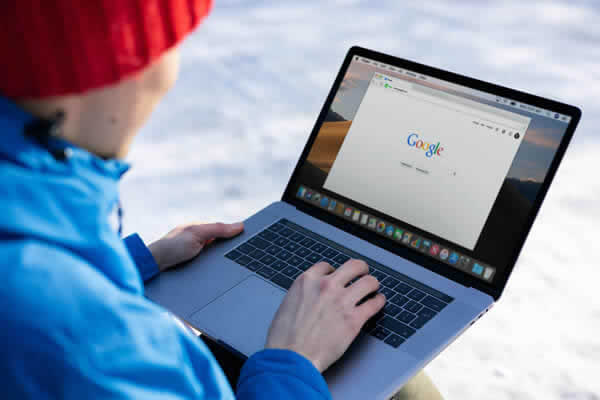 Rank Higher on Google
Google has become the first port of call for users looking for businesses online. In fact, in some markets, it is even the exclusive search engine. This means that if your business isn't optimized to appear on Google, users won't be able to find you at all. When we think of optimizing a website, images of keyword density and metadata probably come to mind.
And while those things are still important, Google has moved on from simply crawling websites and assigning importance to keywords. Instead, they now look at things like website speed and user experience when ranking sites.
So, how do you make sure your business appears high on Google search results, so you can rank higher on Google? Read on for some useful tips that will help you optimize your website and get you a higher page rank on Google.

Monitor your website's SEO performance
Before you start implementing new SEO techniques for your website to rank higher on Google, it is important to make sure your current strategy is on track. There are a few tools out there that will allow you to keep track of your SEO performance, including:
MOZ: MOZ has extended its SEO offerings in recent years, including some really useful SEO dashboards that will help you keep track of your site's performance.
SEMrush: An all-in-one SEO platform that will give you a full picture of how your website is performing, as well as key information on your competitors.
Google Search Console: Google's own platform allows you to keep track of your website's performance, as well as get alerts when things start to go wrong.

Register your business on Google's My Business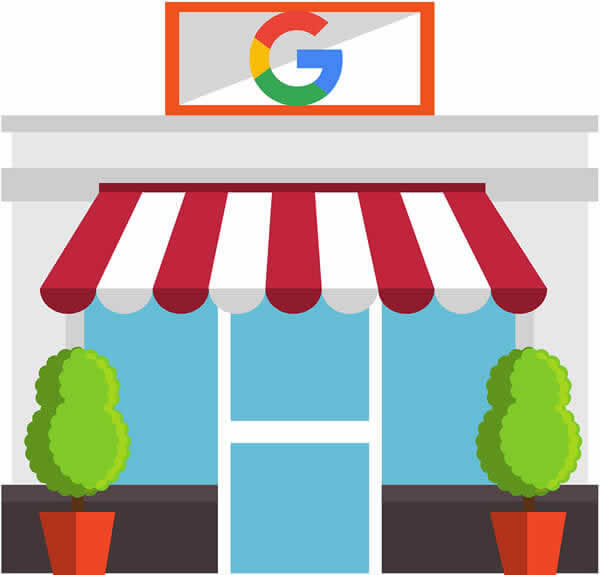 What is My Business in Google? It is a free tool that allows you to optimize your business' presence on Google. It allows you to control your business information, including your address, telephone number, hours of operation and contact details.
You can also add pictures, a logo and a link to your website, as well as create new custom business pages for each of your locations.
If your business isn't registered on Google My Business, you are missing out on a ton of extra traffic. That's because GMB allows users to search for businesses based on their location, as well as their type.
So, if you don't have a Google Business page, you could be missing out on business right now. Plus, having your GMB page optimized will help your site rank higher.

Add rich snippets to your site
Rich snippets are snippets of extra information that appear in Google searches alongside your website's listing. They include details like the author of a blog post, the date it was published, review stars, etc.
These help Google users better understand what your website is about and whether it is what they are looking for.
Rich snippets are given to websites that have good content and have been well optimized. While you can't directly request rich snippets from Google, there are ways to encourage them to appear on your site.
Make sure that your website has good, high-quality content, and that it follows Google's guidelines for good SEO.

Rank Higher in Google with Video
Add video content to your site
While this one might seem like an odd one, it is a growing trend in search engine rankings. As a general rule, Google prefers websites with lots of high-quality content. Video content is one of the best ways to meet this requirement, and it is also the easiest.
See if you can set up a video feed on your website. It can be as simple as a video of your product being used in real life, or your business owner showcasing their services. This will help you boost your SEO and bring you more traffic and help to rank higher on Google. It will also help you with your branding efforts.
Videos can help with ranking
It's hard to know where to start when it comes to video SEO. For example, should you include targeted keywords in your promotional video title? Should you optimize for length? Is keyword stuffing okay?
But one thing is clear: videos can help with ranking. In many ways, videos are simply another type of content that Google is looking at when it decides what to show in its search results.
If your promotional video is well optimized — with a relevant title and description — it's more likely to show up higher in search results.
So if you want your video to rank for a particular keyword, make sure that it's relevant and that it includes the right keywords. And don't forget about the thumbnail image — this is part of why some videos rank better than others.
6 Further Ways to Get Your Website To Rank At the Top of Google
Do you have a website for your business, non-profit, or organization? If so, are visitors able to find it when they search for your services or products on Google?
If not, you're not alone. In fact, businesses of all sizes and niches often struggle with getting their sites to appear at the top of the search engine results page (SERP).
So what can you do to get your site to rank at the top of Google? Here are six tips on how you can get your site to compete at the top of Google and increase your online visibility.
If your website isn't ranking at the top of Google despite having excellent content and relevant keywords, there might be something holding it back. Let's take a look at some ways that you can help improve its ranking, and move your website up the SERPs.
Make Sure Your Website Has Good Content
To start, make sure that your website is full of high-quality information. This is one of the first things that Google will look at when deciding where to rank your site. If your content isn't relevant or isn't written well, Google will know.
If your content is full of fluff or doesn't answer the reader's questions, it won't help you rank either. The better your content, the more likely it is that people will link to it and that Google will like it enough to rank it high on the SERPs.
Your website is the most important part of your online presence, and it's what individuals will see when they search for your business. If they can't find it, they can't click on it, and they can't buy from you.
If Google can't find it either, then it's as if it doesn't exist. To rank at the top of Google, you need to make your website a priority — and that means putting in the time, effort and money necessary to create high-quality content that meets your customers' needs.
Update Your Site With Fresh Content
Another important thing to keep in mind is that Google likes fresh content. That means that if your site has been sitting around for years with the same content, it probably won't rank very high. Fresh content, on the other hand, usually performs much better in the SERPs.
If you post only one or two new articles a month, though, you probably won't be able to keep up with the demand for new content, which can be a problem. The best way to deal with this is to create a content calendar where you plan out your posting schedule.
What is good quality content?
Quality content is the best way to attract and keep your audience. When you create content that is engaging, informative, and unique, you'll build trust and engagement. This will help you to grow your business and keep visitors coming back for more.
In order to create quality content, you first need to decide what you want to write about. Are you a designer looking to share information on design trends? Or are you a marketer looking to share a new marketing strategy?
Once you know what your focus is, you can then choose a topic which will help you to engage your audience. Next, you need to consider how your content will be shared. Will it be published through social media?
Or will it be published in a more traditional medium such as print or online video? Once all of these factors have been considered and taken into account, you can then begin writing your content.
Have Quality Back Links
Next, you'll want to focus on getting quality backlinks to your site. When other sites link to your content, it helps your site rank higher. The best way to get these backlinks is to offer to write guest posts for other blogs in your niche.
When you write content for another website, you get a chance to link back to your website, which helps you rank much higher at the top of Google.
If you want to rank at the top of Google, you not only need backlinks from other sites, but you also need to make sure that the sites that are linking to you are reputable. If you're creating guest posts, for example, make sure that you link back to your own site naturally.
And don't try to get other people to link to your site if it's not worth linking to. Getting quality backlinks is one of the best ways to rank at the top of Google, but it's also one of the most difficult, so be prepared to put in the work.
Backlinks are links that point to your website from other websites. They are a way to boost the visibility of your site and help you rank higher in search engines. Backlinks can be earned, bought or earned by being a member of relevant forums, social networks or communities.
They allow people who are interested in your topic to see that you are a reliable source for information on the subject.
Backlinks also help search engines associate your site with relevant keywords. The more backlinks you have, the easier it is for search engines to find you and associate your site with search terms.
Some SEO experts recommend that you only add backlinks from authoritative sites, not personal websites or blogs. This is because personal sites and blogs may have too many links from people who don't really care about their topics.
The quality of the content on those sites may be poor, and this could hurt your site's rankings.

Use High Quality Unique Images
When you're creating content on your site, make sure that you have relevant, high-quality images that are sized and formatted correctly. Google likes images and will rank pages with relevant images higher than those without them.
When you're choosing images, make sure that they have a business-related theme, are relevant to your content, and are unique — just make sure not to steal other people's images. If you don't have any stock images, or you don't know where to start, you can always hire a content creator to design images specifically for your site.

Promote Your Website with Ads
One thing that many people don't think about when it comes to ranking at the top of Google is promoting their site with Google Ads. If you want to rank at the top of Google, you should consider investing in Google Ads or other types of paid search advertising.
Make sure that your ads are targeted and relevant to your site, and that they include your URL. And remember, when you're trying to rank at the top of Google, you want to make sure that your ads are converting well.
If you have no sales coming from your ads, then none of this matters — you won't get any traffic, and you won't be able to rank at the top of Google. So make sure that your ads are converting at a decent rate before you get too invested in them.

How To Rank on Google Maps
Google Maps is a great tool for showing people where you are and how to get there. It can be used to promote your business and can help drive traffic to your location.
To get more exposure on Google Maps, make sure you have a clear business photo of your location, details about your business, and contact information.
You can also create a map pin to let Google know where you are and what you offer.
By adding these simple steps, you can start ranking higher on Google Maps.
Conclusion
If your website isn't ranking at the top of Google despite having excellent content and relevant keywords, there might be something holding it back.
Make sure that your website has good content, fresh content, quality back links, uses high-quality unique images and promotes your website with ads. Check your progress with Google Analytics.
When you do that, you'll have a much better chance of ranking at the top of Google.
Make sure you have a Google Business account, and then use all the knowledge above to learn how to rank higher on GMB.
A good resource for opportunities is Google Trends. If you do all of the above, eventually, you will have learned how to rank number 1 on Google.