Step-by-Step Guide
Digital Cards
What is The Best Digital Business Cards? – Step-By-Step Guide
Digital Business Cards sit on your phone, and you can share easily via social media, email, send via a link, and QR code. Go here; www.hihello.me
Are digital business card designs the future? Business cards are one of the most common ways for two people to meet. They usually come in the form of a card with printed information such as your name, company name, and contact details.
However, they have taken a new digital turn with business cards. This is because they can be accessed via smartphone applications and digital address books.
These business cards are ideal for anyone who has limited space or needs to keep their information simple and concise.
Let's take a look at what this new type of business card entails. Also, how you can incorporate it into your own personal and professional life.
Digital business cards are business cards that can be accessed through a smartphone application. Instead of having an actual physical card to hand out as an introduction to someone, you can now upload all your contact information onto these apps where others will be able to find you easily.
These business cards are ideal for anyone who has limited space or needs to keep their information simple and concise.
A business card is a printed card that is distributed amongst business associates and customers. It's an introduction and reminder of who they are and their contact details. Business cards are typically rectangular in shape and come either with a paper sleeve or a hard plastic holder.
Besides the printed information, business cards may also include a logo, company contact details, and a phone number.
The information on a business card is meant to be brief. So keep it brief. It's not meant to be a full-blown presentation of your career and expertise.
Instead, it's meant to serve as an easy way to find and recall people's contact details when needed.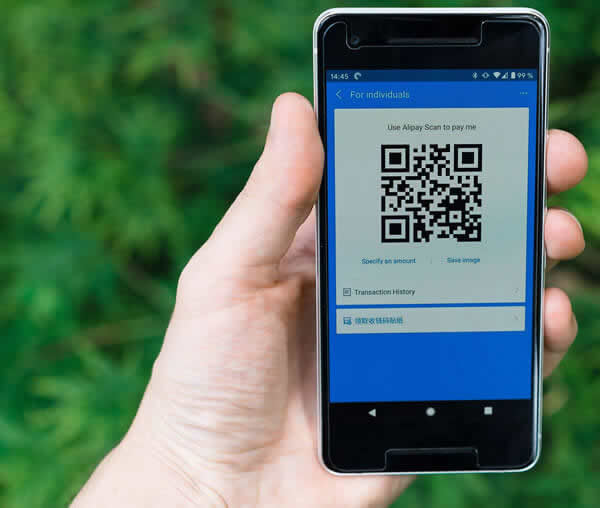 Available Digital Business Cards App

There are digital business card apps that allow you to browse and search business cards, see when and where your card has been viewed, and interact with the person who received your card. There are also apps that allow you to create and edit your business cards.
You can upload any image and add text, change the colours and fonts of your card, and store it online.
You can also share your cards online with other users and receive notifications when someone views your card. Some apps allow you to scan business cards, which then creates an electronic version of the card that you can add to your account.
Many of these apps follow a similar format. Once you create an account, you can upload your cards. You can choose to keep your card public or private. You do this so that only people who have requested to view your card can view it.
Benefits Of A Business Card

– Cost Savings – With digital cards, you no longer need to print letterhead and business cards. This can be time-consuming and expensive. Going digital is great to have an easy and more cost-effective way to distribute information without these issues.

– Simplicity – With digital cards, you can keep the information simple and consisting of only the necessary details. This can help you save time when replying to emails and taking action on new business leads.

– Convenience – By going digital, you don't have to wait for deliveries of physical cards in the mail. Now, you can have your information ready and up-to-date in seconds.

– Security – Business cards are typically given to employees, clients, and suppliers. With digital cards, you can keep your information secure and ensure that only those who need to know to have access to your information.

– Tracking – Business card apps allow you to track where your cards are being viewed and when they are viewed. This can provide you with insight into who is viewing your cards. Also, when they view them, which can help you better track and manage your business.

– Customization – Business card apps allow you to customize your cards and make them look more professional. You can change the font and colours to give your cards a new look and feel.

Disadvantages of Digital Cards

– Limited Accessibility – Digital cards are only accessible via smartphone applications. This can limit accessibility for those who don't own smartphones.

– Privacy Concerns – Digital cards are easily accessible online. This makes them an open target for hackers who could access your information and steal your identity.

– No Paper Backup – If your smartphone battery dies, you won't have a paper backup of your information.

– Limited Distribution – Digital cards are only accessible online. This means that you will have to rely on smartphone apps to access them, which can be inconvenient.

– Need For Mobile Access – You will need to have a smartphone and an internet connection to view your digital cards.

Conclusion
Are digital cards worth it?
Digital cards are a great alternative to traditional paper business cards. They're easy to set up, can be accessed quickly, and can be shared online to help you stay connected with colleagues, clients, and vendors.
They're a more cost-effective way to get information out there and are perfect for anyone who doesn't have a lot of space or who wants their information to be simple and concise.
Digital cards can be a great tool in your professional and personal life, so don't hesitate to start looking into them!
Maybe your website design services provider can provide your digital cards.

Branding & Marketing Tool
Create digital business cards
Digital cards are both a branding and marketing tool. They can demonstrate your company's commitment to the digital world, as well as its value to customers.
They can be printed or downloaded from websites like HiHello Digital Cards.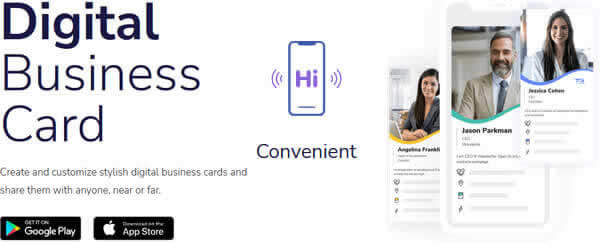 There are a wide variety of ways to use digital cards. You can include them on social media sites like LinkedIn, Twitter and Facebook. You can also include them in email blast campaigns, printed email newsletters or even shared on your website.
Digital cards can help you build your brand by demonstrating that you're an expert in your field. They also improve customer engagement by showcasing your company's values and offering more communication options for your customers.
Digital cards are a great way for small businesses to stand out from the crowd in today's competitive marketplace.
Is The Digital Card the Future of Business?

Did you know that the business card, as we know it today, has been around since the late 17th century? Or that a printed business card was a prerequisite for career advancement until very recently?
The digital card is here to stay. It's time to pack away those old-fashioned cards and embrace a more modern way of networking.
Digital cards are not just convenient, but they also have many other benefits. They help you stand out from the crowd.
An easy way to keep your contact details at hand; and above all, a useful and accessible device for future networking opportunities or job applications. Keep reading to discover why digital cards are the future of business!

What is a Smart Digital Business Card?

What is a digital business card? The term refers to any form of digital contact information that serves as a business card. Digital cards can be emailed, texted, or embedded into your website's pages. When someone scans the card, their phone will display your contact information along with a short message from you.
If you want something more professional and easy to share, you can use an online business card creator or an online business card printing service.
There are many different types of digital cards, including QR Codes, NFC Cards, and business card apps.
The Importance of Networking

Networking is the key to success in any industry, but especially so in the business world. By networking, we mean effectively connecting with others to expand your network and find new opportunities.
More often than not, jobs are not advertised. Jobseekers can often find themselves in a position where they are competing for roles that are not available to them.
Fortunately, networking is a skill that can be practised and improved upon. Remember that everyone wants to feel important. By offering value and genuinely connecting with others, you will be able to impress the people you meet.
It is important that you remember that everyone is human, and you need to treat them as such.
Why the traditional business card is dying

The traditional business card is dying for a number of reasons. The first is that the business card is increasingly being viewed as an archaic form of networking.
Cards are also incredibly easy to lose or misplace. When a business card is misplaced or lost, it is unlikely that the recipient will ever get in touch with the individual who handed it over.
Convenience of Digital
When a digital card is mislaid, it can be easily retrieved. The information is always there. Now, cards can also be printed online, which means that they are often easily customizable and come with a variety of different benefits, including QR codes and web links.
With a printed business card, you are stuck with a single format, which is a major limitation. A printed business card may also be seen as a sign of insecurity, as it indicates that you are not confident enough to hand out your email address.
Benefits of Digital Business Cards

A digital card can be easily changed. If you happen to change jobs, you can easily update your business card with your new details. Printed cards, on the other hand, are much more permanent.

These business cards can easily be distributed to numerous people.

Printed business cards, however, are limited to the number of cards that you have. Digital cards can be much more visually appealing than printed cards, as you can use different fonts, colours, and images.

Printed cards can be easily lost or misplaced. Digital cards, on the other hand, can easily be stored and accessed when needed.
How to Create a Digital Card

If you are looking to create a digital card, you have a few different options. You can use an online business card creator or an online business card printing service. There are many different types of digital cards, including QR Codes, NFC Cards, and business card apps.
QR Codes
– QR codes are two-dimensional barcodes that contain information that can be easily scannable by smartphones. An advantage of QR Codes is that they can contain more information than other top digital card formats. Check out this free QR Code generator.
NFT Cards
– NFC Cards are business cards that are stored on a smartphone and can be easily scannable by others. NFC Digital Cards are becoming increasingly popular, as NFC-enabled smartphones are becoming more common.
Business Card Apps
– Best digital business card apps for smartphones allow you to create a digital card with a few different options. Business card apps can be used to scan a business card, create a business card from your contact details, or import a business card from a website.

Final Words
Now, you have learned what a digital card is and why it's important to have one. You have also learned how to create a digital card and the benefits of doing so. Remember that the digital card is not meant to replace printed cards; instead, it is meant to complement them.
Printed cards can still be effective, especially if you are meeting someone in person for the first time. Digital cards, however, are an excellent way to expand your network, especially if you are shy or introverted.
Business Networking Events

Business networking events are great opportunities to meet new people, make valuable contacts, and build your business network. When you attend an event, you can learn about the latest trends in your industry, connect with potential customers or investors, and build your reputation as a leader in your field.
If you're new to the world of business networking, it's important to approach each event with a goal in mind. You can meet new contacts and expand your network by setting specific goals for each event.
For example, you could set a goal of making five new connections at the event or of meeting one new investor who's interested in investing in your company.
If you're already active in the business community, then you may want to focus on building your personal brand. When people see that you're successful and knowledgeable, they'll be more likely to take notice of your business ideas.
When you first attend an event, it's best to strike up conversations with people who look like they have similar interests.
Then, over time, you can start building deeper relationships with those who are most willing to connect with you – often referred to as "budding relationships".

What your digital requirements

When it comes to social media, a lot of the time people think that it's only for those with lots of spare time on their hands. But the truth is that social media is used by more and more people every day.
It can be used to make new friends, share interesting posts, and keep in touch with family and friends. It's also a good way to promote your business and get new customers.
Many of the most successful businesses today are using social media as a way to connect with their customers. You don't need a big budget to do this – in fact, small businesses can often have better results than large corporations because they can be more nimble and responsive to customer needs.
One important thing to remember is that you need to be authentic when using social media. You want to show who you really are so your audience can connect with you.

Is tech making lottie's worse?
Are you worried that technology is making Lottie animations worse? Don't be! Let's explore why 👇

1/ Lottie animations are vector-based animations that can be exported from Adobe After Effects. They're lightweight, scalable, and look amazing on all devices. The technology that powers Lottie animations is constantly evolving, making them better and more efficient than ever before.

2/ With advancements in technology, Lottie animations are now supported on all major platforms, including Android, iOS, and the web. This means that your animations will look great on any device, giving your users a seamless experience across all platforms.

3/ The Lottie library is constantly expanding, with new animations being added all the time. This means that even if you don't have the skills to create your own animations, you can still add stunning animations to your app or website with ease.

4/ Plugins like Bodymovin enable you to export Lottie animations directly from Adobe After Effects. This makes it easy for designers to create animations in their favorite design tool and export them for use in their projects.

5/ So, to answer the question – no, technology is not making Lottie animations worse. In fact, it's making them better and more accessible than ever before. If you haven't already, give Lottie animations a try and see the difference they can make in your projects! 🚀